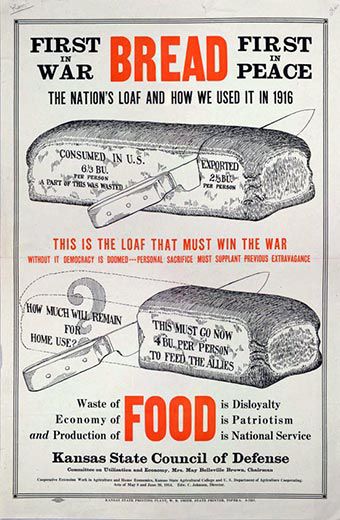 I had this thought today that since a lot of folks are comparing our current COVID crisis with the 1917 Spanish Flu pandemic, I should make the bread they were eating then. If you think about it, we're all descendants of people who survived Spanish Flu.
As a matter of perspective, what we're experiencing with COVID is nothing compared to the 50-100 million who died in 1917-1918 from Spanish Flue while fighting evil German aggressors.
I found several WWI bread recipes on the internet, but this is the one I decided to try. This one seemed the most authentic because it substituted corn syrup for sugar, and shortening for butter, both of which were big WWI recipe alterations. A modern alteration that had to regrettably be made from the WWI recipe was substituting dry yeast for fresh yeast. To my European foodies, you're lucky that you can still find fresh yeast at your stores, every time I ask a store clerk if they have fresh yeast they stare back in complete bewilderment.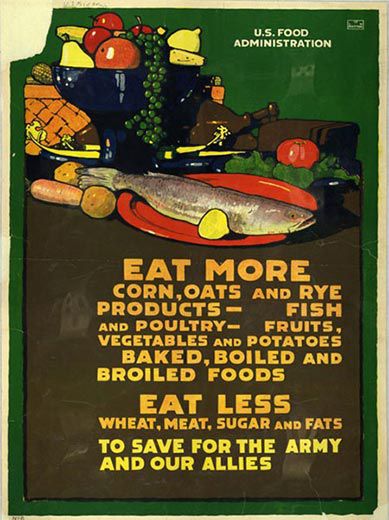 During WWI, the U. S. was a late military arrival into Europe, but from the start we supported the cause of freedom with both food and military hardware. In order to meet free Europe's need for sugar and wheat, Americans were encouraged to find ways to make substitutions. Keep in mind that this was a time when kitchens were where families cooked and baked each day, rather than the place where unopened mail gets stacked and pizza boxes are left opened.
Ingredients
1 cup hot tap water (220g)
3 cups of bread flour (or a non-wheat flour, like rye) (485g)
1/2 TBL shortening (7g)
1 tsp corn syrup (9g)
2 1/4 tsp dry yeast (8.5g)
1 tsp salt (6.2g)
Process
In large bowl, mix hot water, shortening, and corn syrup. The water must be hot enough to melt the shortening and corn syrup into a runny liquid. Stir mixture until dissolved. Let water cool to lukewarm so that the yeast will not be killed off by the hot water. Yeast thrives in temperatures around 90 deg. F.
Stir in yeast and salt. Never mix yeast and salt together, the salt will kill the yeast. However, if you don't add salt when you pitch the yeast, your yeast will reproduce too fast.
Mix in flour either by hand or using your mixer.

Mixer Method: Mix in all the flour at once and mix at speed 1 for four minutes, then at 4 for five minutes to knead. Transfer to a flour coated surface and knead for a few minutes to work the flour gluten into a smooth elasticity.
Mixing by hand: First, take a moment to pat yourself on the back for kicking this process back to 1917. Then add flour in two stages, first mix enough flour into the bowl to make a soft dough. Then transfer to a flour coated surface and knead for 8 minutes, adding flour in stages until the dough is smooth, elastic, and slightly moist.

Work dough into a round ball.
Place dough in greased bowl and turn it over once so that the top is also lightly greased. Cover with film and let rise in quite somewhat warm place for 1 hour, or until the dough doubles.
Punch down dough with your fist. If you're like me, you like to imagine that big ball of dough is the face someone in particular.
Turn dough out onto floured board and knead for about 5 minutes.
While kneading, form dough into 1 loaf. Put into greased bread pan. Cover and let rise until it doubles, about 30 minutes. Cover with a towel while rising to reduce exposure to light and air. Be careful not o over proof or your bread will come out dry.
About 15 minutes into your second proof, preheat oven to 375 deg. F.
Bake for 45 minutes or until golden brown. At higher elevations the baking time will be less.
Turn out bread from pan and let cool on a rack.
Since we're kicking back to 1917, enjoy your bread with homemade cheese and fresh cows milk. For guidance on how even you can make cheese, check out my Fresh Soft White Cheese recipe.