A spicy hot Asian condiment that's called Chili Crisp. My version uses olive or avocado oil and honey for health, but you can use vegetable oil and sugar. The recipe calls for Shiitake mushroom powder, which you can get it online. While the ingredient list is long, the prep time is short, so, sort of the Ying/Yang to condiment making.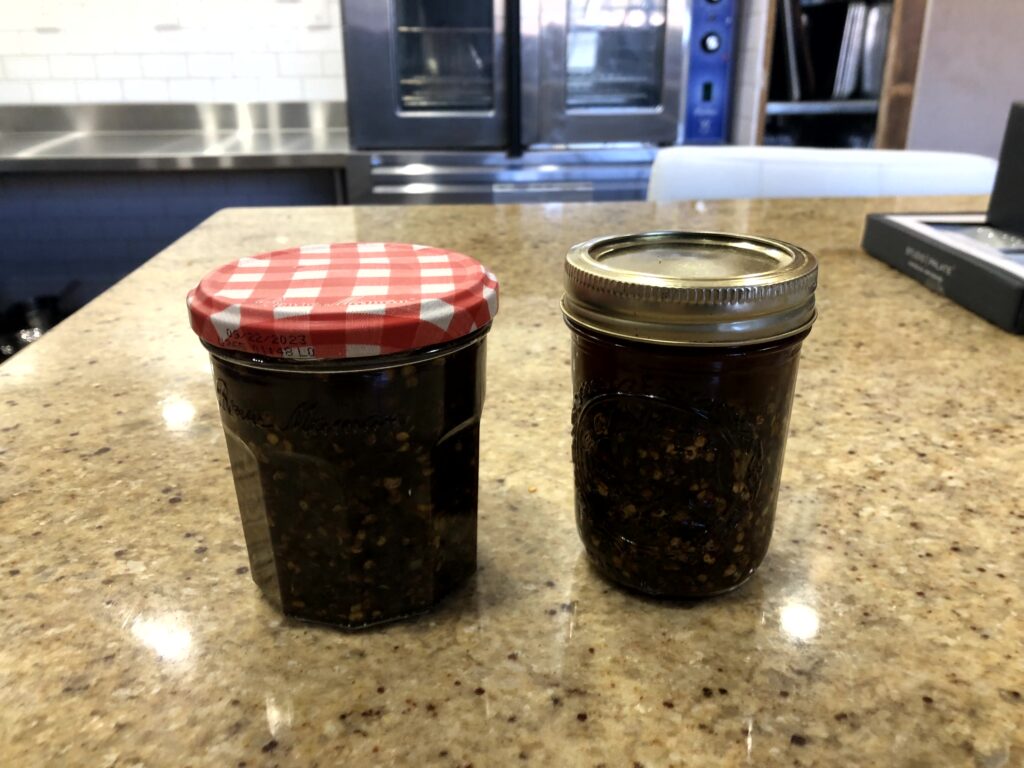 Ingredients
12 oz oil – Olive or Avocado is best for health
6 Anise stars – whole
6 Garlic cloves – minced
1.5 Shallots – finely chopped
0.75 cups Red pepper flakes
2 TBL Soy sauce
1 TBL Honey
1.5 inch piece of fresh Ginger – use spoon to skin before finely chopped
2 tsp Cinnamon – ground
1 tsp Shiitake mushroom powder
0.5 tsp Kosher salt
Process
Mise en Place: measure and prepare your ingredients prior to starting.
Bring oil, shallots, star anise, and cinnamon to a low boil in a medium sauce pan

Be careful not to exceed the oil's smoke point.
Cook until shallots are browned ~20 mins.
Add garlic and cook 1 min and rest.

While oil cooks, mix pepper flakes, ginger, soy sauce, honey, mushroom powder and salt in an oven safe bowl.
Strain hot oil over pepper mixture using a fine mesh. Let the solids cool in the strainer.
Once solids are cool, remove anise stars and stir the rest of the solids into the oil mixture.
Pour into a glass container and secure the top allowing to cool before using.
Keep in fridge after reopening the container.