For other COVID posts, visit my Quarantine blog.

For many seasons, I've made an annual migration from the desert state of New Mexico to the fertile state of South Dakota for walleye fishing along the Missouri River. This magnificent waterway, which carried Lewis and Clark during their search for a northwest passage, is a modern day marvel of wisdom and engineering.
There are fourteen dams along the Missouri, offering sportsmen quality fishing and farmers much need irrigation, while providing necessary flood control for downstream states. For years I fished above Big Bend Dam in central South Dakota, but more recently have been fishing downstream above Fort Randall Dam, which holds back water for Lake Francis Case. This lake has 540 miles of shoreline and is the eleventh largest reservoir in the country. The lake contains many fish specious, but anyone who fishes for both sport and cuisine knows there's only one fish to go after, walleye.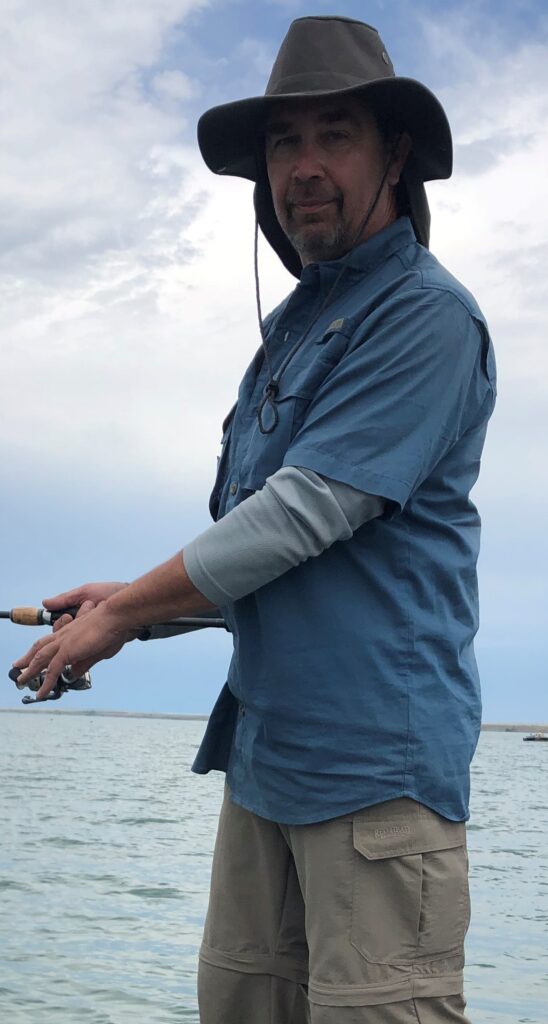 I'm fortunate my brother-in-law who lives nearby the lake is an avid outdoorsman who years ago traded his high-powered career in Denver for a quieter more rugged life on the prairie. He did quite well for himself serving as the South Dakota Secretary of Agriculture, which in a rural farming and ranching state is a pretty big deal. Between walleye fishing, pheasant hunting, and snagging an occasionally deer, the two of us spend a lot of quality time outdoors together. Recently he's even started coming down to New Mexico to elk hunt with me.
This year however, COVID's presented two dilemmas, one easy to resolve while the other requires a bit of strategy. The easy dilemma is should we proceed with our annual fishing trip? For my brother-in-law who lives in the free state of South Dakota that never shut down and never experienced government propaganda needlessly scaring citizens, the decision to proceed was obvious. Even though I live in the lockdown state of New Mexico, and like most Americans, endured months of government and media sensationalism regarding the absolute way death hovered, waiting to consume me each time I left the house, my decision to proceed was equally easy.
So in early June, to celebrate the end of COVID, Nicholas and I are heading north, first to Rapid City to help my Dad tear down a shed and enjoy a couple days of fly fishing in the Black Hills. From there the three of us are heading east where we'll hook up with my brother-in-law and nephew.
Most years the drive north is long but uneventfully. I mean there was the time I hit a deer going 80 mph and totaled my vehicle. There was that afternoon in Wyoming where a late May snowstorm left us stuck in the ditch until a passing rancher pulled us out. Last year we stopped in Denver to watch the lovable Cubs lose to the Rockies. But other than that, uneventful.
That brings me to my second dilemma, how to get there. Careful planning is required to get from the lockdown state of New Mexico to the free state of South Dakota, because we have to cross through territory where only the politically connected are allowed to roam unencumbered. First we have to craftily plan our escape from the watchful eyes of New Mexico's COVID cops. Then we have to cross through Colorado, a state controlled by colorful communists and marijuana demented drug lords. From there we have to decide to either ease into the free state of Wyoming or risk traversing the neutral state of Nebraska.
My plan is to stealthily slip out of New Mexico in the still dark quiet of night so I can reach the northern quadrant of Colorado before dawn. Northern Colorado is populated by mostly free minded farmers and ranchers who will probably assure safe passage. From there I'll likely journey through Wyoming, which means once I reach Cheyenne, I'm home free.
In case you're wondering, if all this planning and commitment is worth it for a few days of camping along the Missouri River for walleye fishing, the answer is decidedly yes, without equivocation. If you're wondering if the short aside about journeying through the lockdown states of New Mexico and Colorado is satire, the answer is also yes . . . mostly.